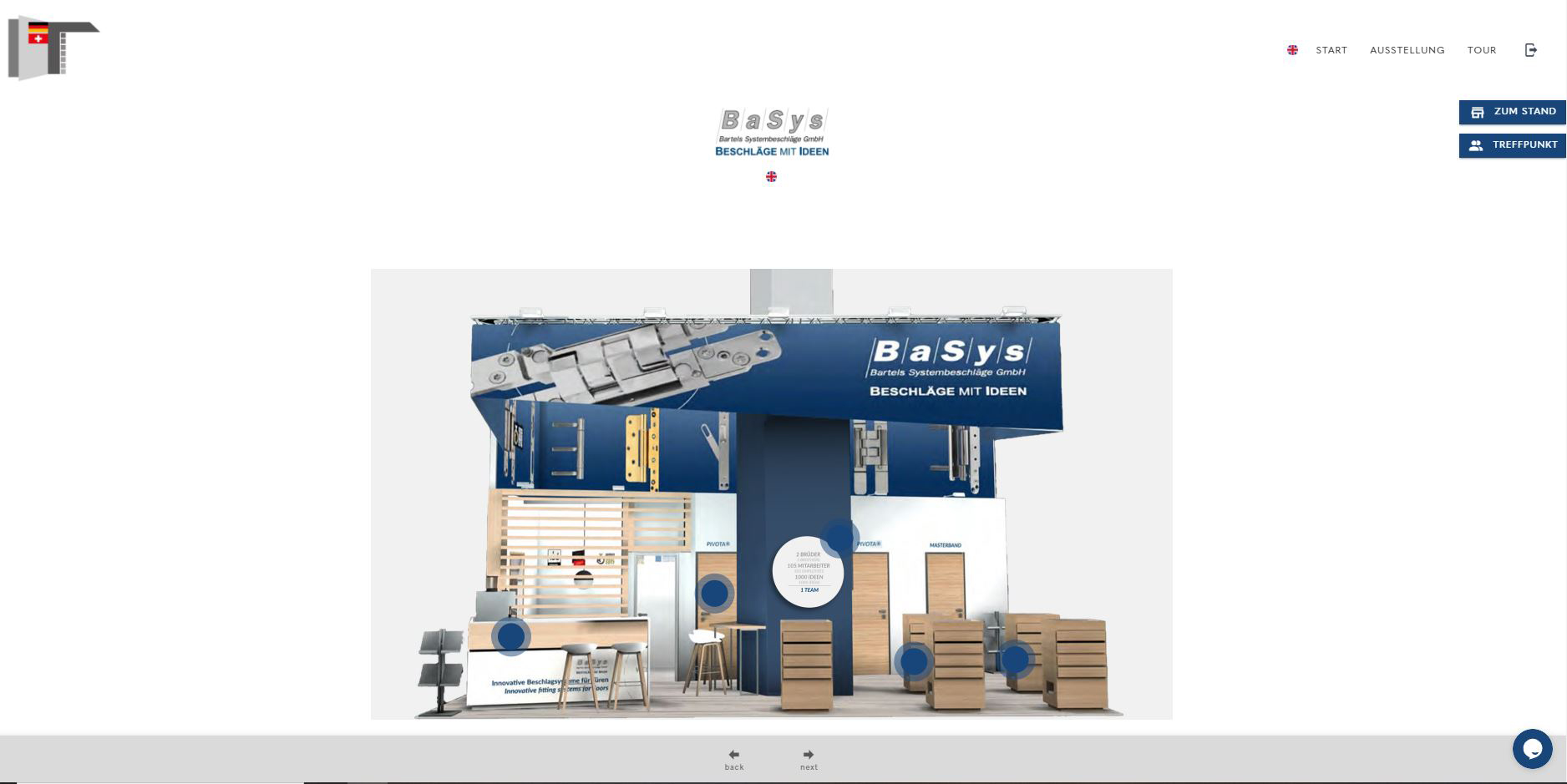 First digital T6 Expo: BaSys contributes essential innovations for the door
After its second appearance at a digital trade fair, BaSys is very satisfied. In association with six other companies, we organised our own digital T6 Expo in mid-April 2021 instead of the cancelled presence trade fairs in Nuremberg and Munich, where visitors could find the latest accessories for doors in a bundle for the first time. BaSys presented its innovations in hinge systems.
One highlight was the new hinge receiver "STV Inclino", which now also allows 3-D adjustment in the area of lightweight hinge systems for flat doors. For the first time, the hinge is tilted within the hinge holder to adjust the lateral rebate air. With the "Pivota DX 35 3-D LT", BaSys also offers the current and three-dimensionally adjustable version of a cost-effective entry-level model in the area of concealed hinges for flush-closing doors.
Further BaSys has optimised the model for the very narrow concealed hinges for flush doors and for doors with reveal rebate. The "Pivota DX 78 3-D" replaces the "Pivota DX 58" with immediate effect. The housing of the new hinge is much flatter. The lower milling depth has a positive effect on the appearance of the door. Last but not least, we presented a new version with connectors for the concealed cable transition "Pivota Connect" at the trade fair.
Trade fair with high group dynamics
The first digital T6 Expo generated a high group dynamic. Whereas visitors to a trade fair with a presence might have to put up with long distances between the exhibitors in different halls, they were offered all the innovations in door accessories compactly on one platform from 12 to 16 April 2021. The supporting programme turned out to be an attractive attraction. As keynote speakers, experts imparted the latest industry and product knowledge. An average of 130 to 150 guests attended the eleven live lectures. The long time visitors spent at the stands, between seven and 25 minutes, was also evidence of the high level of interest in the exhibitors' topics.