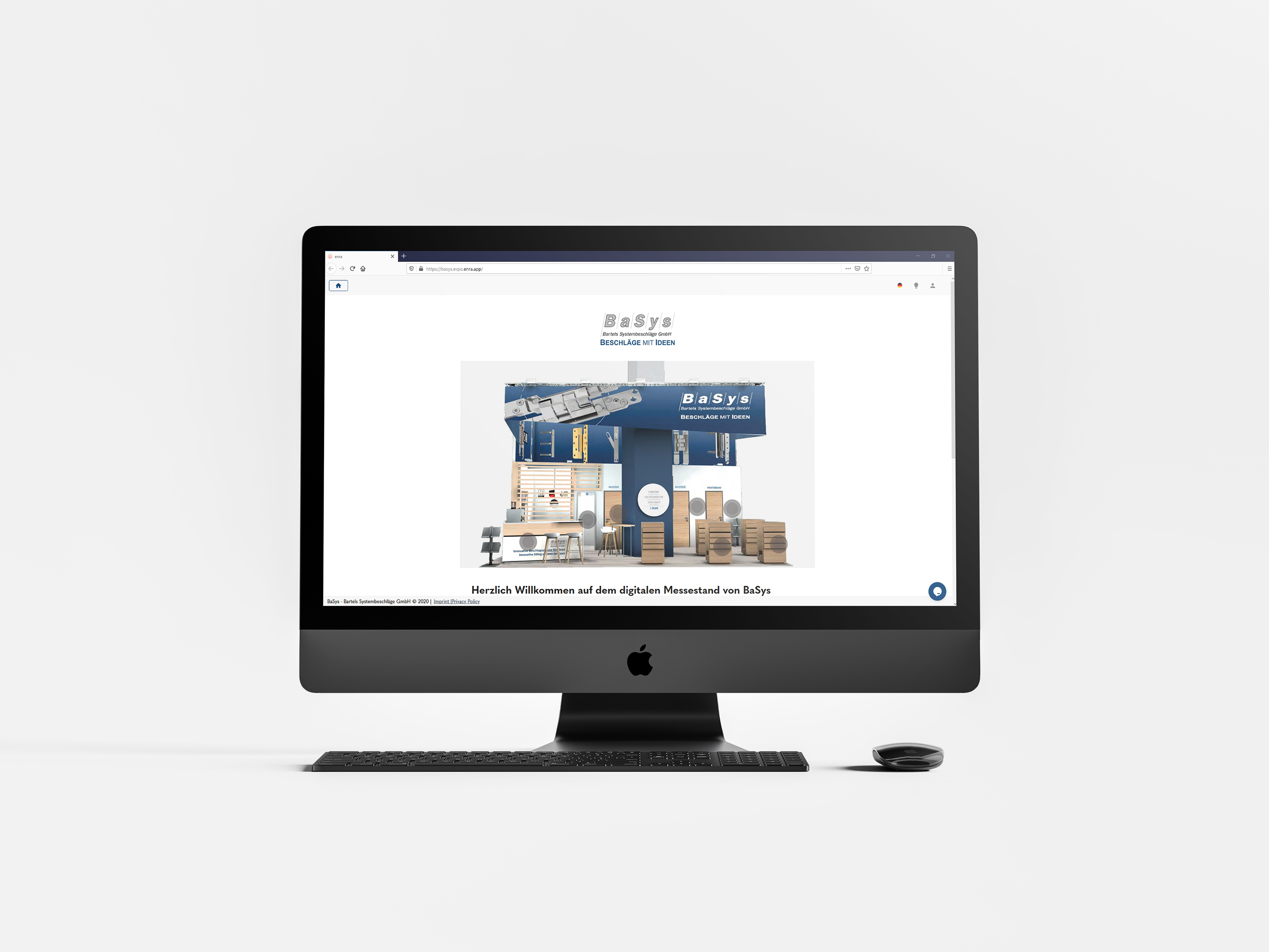 September 14 to 27, 2020: Basys invites you to the "Digital Expo"
From September 14th to 27th 2020 we will catch up with trade fair FENSTERBAU FRONTALE. For this purpose, we set up our exhibition stand 1:1, shot explanatory videos and created extensive information material. During the "Digital Expo", visitors can dive into the world of hinge and striking plate systems, get to know the new products and enter into dialogue with us via live chats.
We have designed the entrance and trade fair visit so that you can move intuitively around the stand and – out of consideration for limited time resources – be entertained in an informative manner. Text and image material as well as animated 3D CAD graphics are available for each product. In the video, an employee explains the product – a highly authentic presentation, as our excitement can be felt on camera. The video length is 1.5 minutes on average; no video lasts longer than three minutes.
Registration for the "Digital Expo" is done via the link https://basys.expo.enra.app. After you have entered your name, company, address and e-mail address and set your password, you will receive a verification e-mail with a link to be confirmed. You can reuse the login for future digital exhibitions.
A special highlight are the live chats on Tuesdays and Thursdays between 3 and 5 pm. Click on the speech bubble in the lower right-hand corner to enter into direct dialog with us – either by text, telephone or video. It is also possible to split the screen so that we can walk around the stand together.