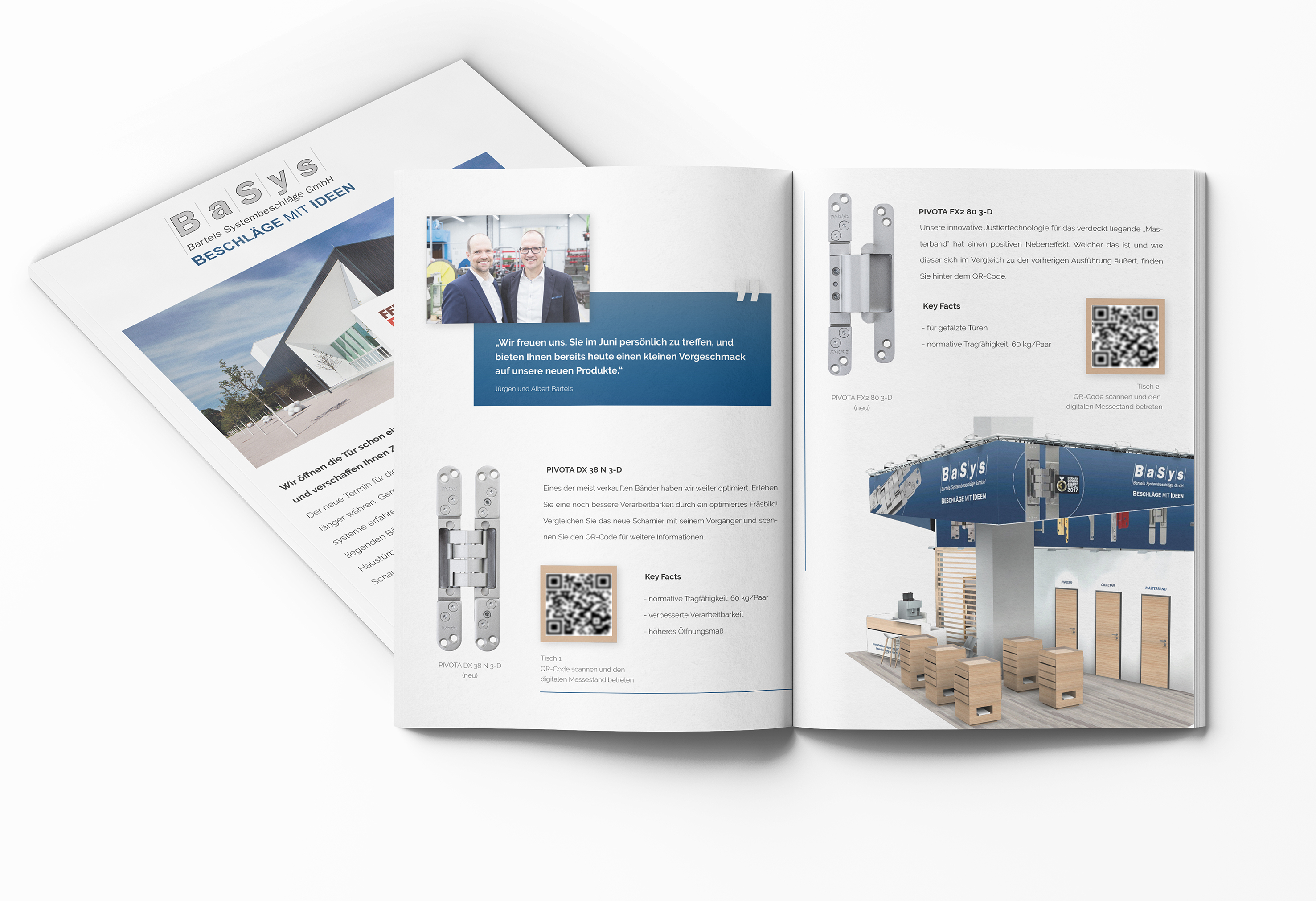 Visit the fair now although it is postponed?
BaSys Brochure Fensterbau Frontale Einzelseiter EN
BaSys is providing its trade fair stand planned for Fensterbau Frontale digitally, in order to present product innovations on the PC or smartphone and to be able to enter into dialogue with you. The PDF to be found here transports the exhibition stand to you. The flyer grants access to the stand via easy-to-use QR codes and presents the innovations in an exciting way.
It flexibly integrates impressions and current information, videos and product brochures, further links and various dialogue options.
And if you don't want to work with QR codes, here are the most important links:
PIVOTA ® FX2 80 3-D
https://enra-qr.de/display/eee39a5d
PIVOTA ® DX 38 "N" 3-D
https://enra-qr.de/display/ceaa3faa
OBJECTA ® STV 135/56 3-D "DL"
https://enra-qr.de/display/ec14d63f
MASTERBAND FX2 120 3-D "CS"